I'm back.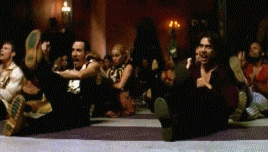 Friday's online finds: Inspirational, educational or just silly. Here is what I found this week…
oh, and did you know that Command + Control + Space Bar brings up the emoji keyboard on your computer? 🤓
and…  if you Google a celebrity's name and "bacon number," you get their degrees from Kevin Bacon. (source)
Have a great weekend. I missed Ya.
psst. If you like what you're reading, please subscribe and share. xomeg